Follow my blog with Bloglovin

Even if you don't have babies in your home, you can still use baby oil (and if you do have kids, make sure you keep your baby oil tightly capped and out of their reach). In fact, you can use this cheap and practical oil in many areas of your home, for things that have nothing to do with babies. Here are 12 super-handy uses for baby oil that you probably haven't thought of.
1. Shaving
You don't need shaving cream to get a close, comfortable shave. Use baby oil as a shaving liquid, and apply it after shaving for super-soft legs.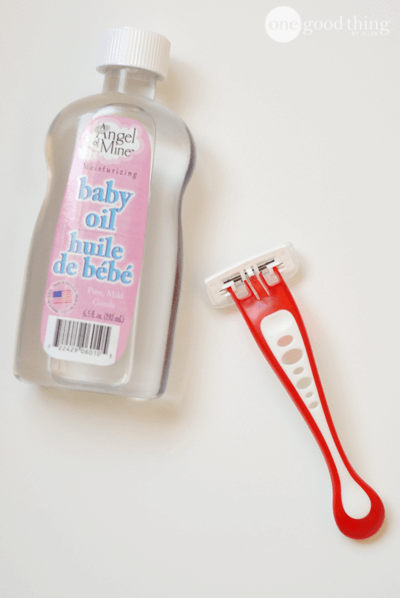 2. Untangle a Chain
Got a tangled necklace? Use baby oil to loosen it up and help you get that knot out. It only takes a drop!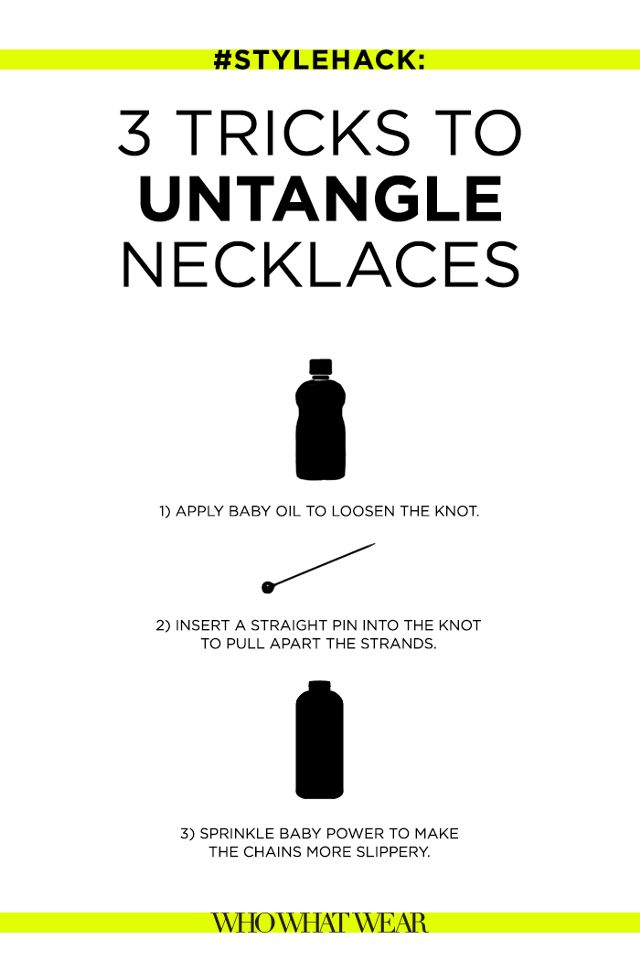 3. Get a Clean Manicure
Before painting your nails (or letting your daughter paint hers herself), rub baby oil on your cuticles. Any stray polish will come right off.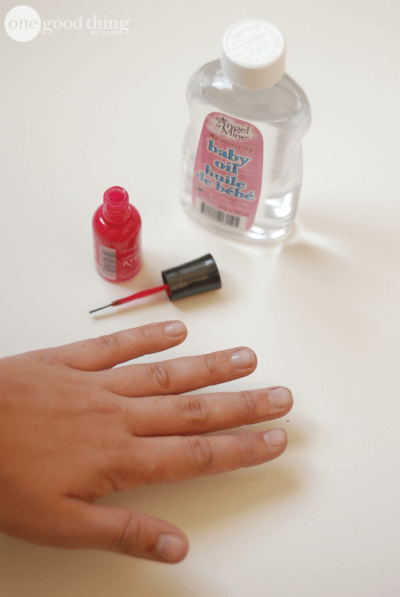 4. Softer Shower
Adding some baby oil to your shower gel will not only make your skin softer, it'll make your shower gel last longer, too.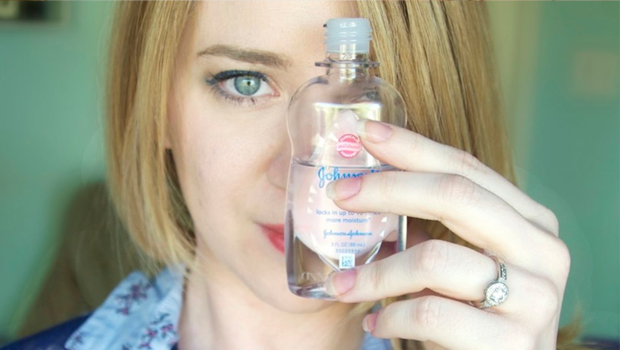 5. Remove Makeup
Baby oil is great for removing eye makeup, even mascara. Just apply a little with a cotton ball or pad.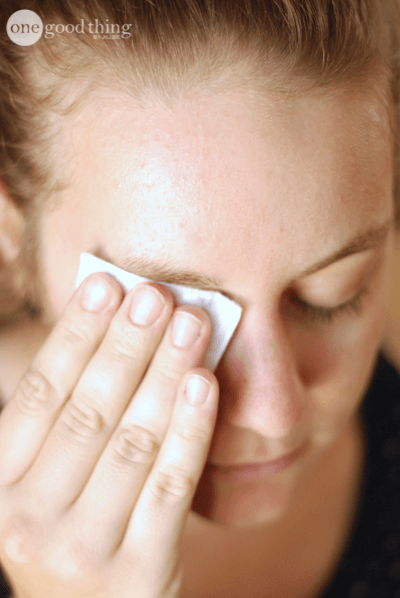 6. Remove a Bandage
When someone in the household needs a band-aid, they can really hurt to remove! But saturate that bandage in baby oil, and it'll come off with ease. It'll also help remove stickers and temporary tattoos.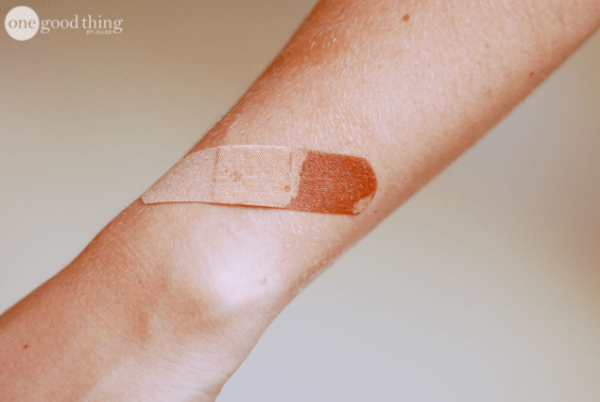 7. Clean Paint from Your Hands
If your hands got messy during a crafting or painting project, not to worry! Baby oil will help you remove paint from your hands.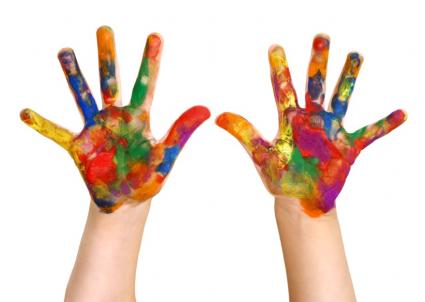 8. Shine it Up
Baby oil makes a great shining agent for wood, chrome, steel, or leather. Buff it with just a tiny bit of baby oil and watch the shine return. It works great on your car dashboard too.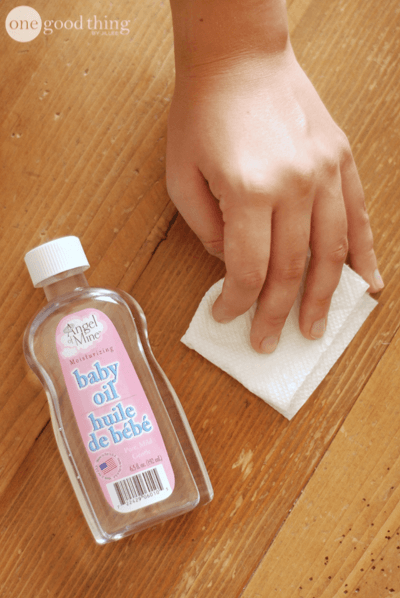 9. Squeaky Hinges
Out of WD-40? No worries if you have baby oil. Squeeze just a drop on that squeaky hinge.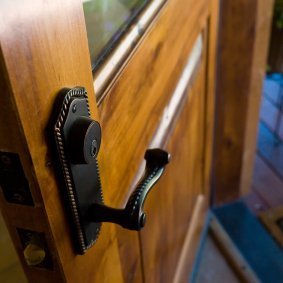 10. Lubricate Your Paper Shredder
Paper shredder keep jamming on you? Soak a piece of paper in some baby oil, then shred away. I'll lube it right up.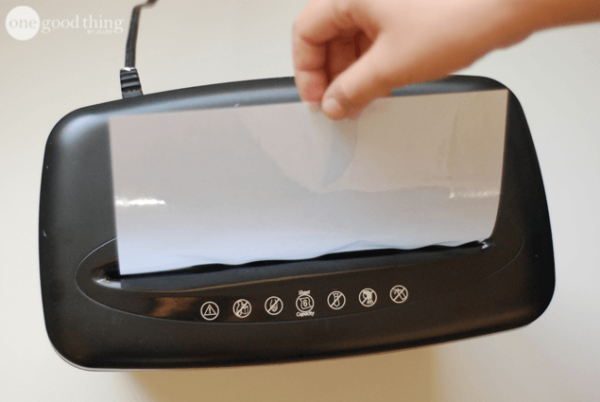 11. Clean Your Ears
Got some wax build-up? Lie down on your side and put a couple of drops slightly warm baby oil in your ear. Wait a few minutes and then hop in the shower to give it a nice warm rinse.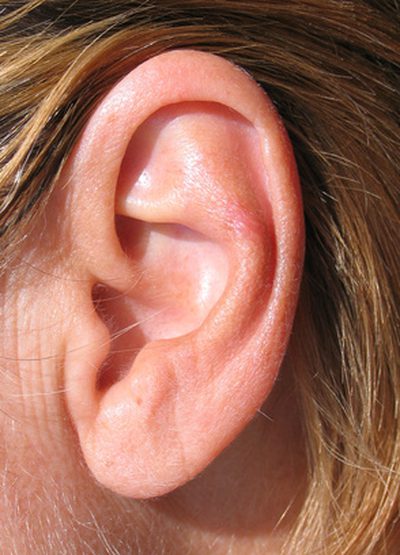 12. Heal Your Heels
If your heels or other areas of your feet are dry and cracked, apply some baby oil before going to bed. Put on some socks, and when you wake up, you'll see the results.
Find more uses for everyday things here:
18 Surprising Everyday Uses for Castor Oil