Follow my blog with Bloglovin
Maybe I'm the only one who does this, but clutters seem to spring up all over my house no matter how hard I try to stop them. While certain items seem like they can come in handy in the future, here's a list of 150 items that you should throw or donate away right now to help declutter!

Boxes
No need to keep all of the old boxes around. You can keep some for presents and storage, but it may be a good idea to give those boxes used to move your house to someone who needs them a bit more.
Dry Cleaning Hangers
These are flimsy and easily break. Throw them out and spend the few dollars on some good ones. OR turn them into roasting marshmallow sticks!
Expired Makeup
You're not going to use it, so just get rid of it!
Emery Boards
These are obnoxious and old-fashioned. Get a glass one and get rid of these old ones.
Magazines
Keep some to stay up-to-date and provide reading material for guests, but magazines from the 90's can probably be recycled.
Old Paint
Not only is this useless but it can also be dangerous. Make sure to dispose of it properly, or use the rest of the old paint for one of your crafty endeavors. Here are some things to do with old paint!
Old Clothes
Throw away the ones with holes and rips (or use your seamstress skills to do some repairs!), donate the ones you just don't like any more.
Socks
If they're missing their other half or have holes and tears, throw 'em out!
Old Paperwork
Anything that's older than seven years is probably safe to throw away if it's just bills, taxes, or something similar. Be sure to shred any important documents and recycle all of the paper.
Extra cups
The rule for this is how many cups your family uses in a normal dishwasher load and then a few extra for guests. All the rest can be disposable. Be sure to recycle all of those plastic kids cups from restaurants, you definitely could use the cabinet space!
Old technology
Get rid of floppy disks, VHS tapes (without a VCR), etc. Technology is advancing and we definitely won't go back to those.
Abandoned toys
You know, those ones that just sit in the corner gathering dust. Do them a favor and donate them to a charity that can put them to better use.
Unread Books
No matter how much you tell yourself that, someday, you'll get to that big romance novel; if you haven't touched it in a few years, then donate it. Donate to a homeless shelter or somewhere it could really be put to good use.
Cleaning Rags
You want to cycle through these regularly so that they don't get too ratty. Just throw the old ones away or, use your creative genius to create a project out of them.
Forgotten Take Out Menus
If you haven't look at it in a while, recycle it. You can always get a new one, and restaurants are constantly changing their menu.
Outdated Medicine
You definitely don't want to keep this around. They can be dangerous and definitely don't help with the clutter. Be sure to dispose of your medicine in a safe way. and use these tips from the FDA.
Cards
Although it may be sentimental to keep them, old birthday cards or greeting cards can get thrown away. Don't worry, you probably won't hurt anyone's feelings. If you absolutely cannot part with it, put all of your cards together in a scrap book.
Old Shoes
Keep one pair for around the yard (if they're still good, but just old) and donate the rest. Unless of course, they are really not salvageable, then you should definitely toss those!
Old Spices
While spices don't expire, they do lose their flavor after a while. Go through your cabinets and decided what is still good to cook with! Replace anything that is lackluster.
Games with Missing Pieces
You can give it a grace period in case you find the missing piece. But if not, and the piece isn't replaceable, donate it to a children's club.
Dried up Nail Polish
Throw. It. Away. Dry Nail Polish is useless and won't even look good if you try to apply it.
Video Games
Do you still have your kids' math games from 2nd grade? if no one has touched the video game in a few years, you're probably safe to donate it to a school in need.
Unworn Jewelry
Honestly, go through your jewelry and set aside anything you haven't worn in a while. Gift it to a neighbor, a daughter, or donate it to Goodwill.
Expired Food
This is something you should do on a regular basis. Check food in the fridge, freezer, and pantry and get rid of anything expired.
Unused Perfume or Cologne
If it smells gross or you don't like it, then get rid of it. No need to keep it around.
Old Towels
Towels can only be used for so long until they get a little icky. Make the call on your towels and downgrade any yucky towels to cleaning supplies.
Unused and Old Plastic Containers
If you have plastic containers that are so old they still smell like last week's lunch, you should probably throw it out and get new stuff. However, to avoid over filling landfills, be sure to recycle these containers.
Old Bills
Get rid of them, period. Consider switching to online banking to save paper and space! Be sure to shred any important documents.
Old Paychecks
Any paycheck that's older than 2 years can go straight to the garbage. You can also consider direct deposit to get rid of the hassle!
Extra Bedding
Keep two per bed; that's all you need. Everything else can be donated to Good Will.
Ruined Hair Ties
If it's too stretched out, throw it away. You're never going to use it again.
Old Newspaper
We all have the habit of collecting newspapers for their deals and coupons. Anything that's a month old can probably be recycled.
Ticket Stubs
These are really pointless to keep in most cases. If you just HAVE to have them, make a little scrapbook for the stubs so they aren't randomly floating around.
Extra Cushions and Couch Pillows
Throw away any cushions or couch pillows that you aren't currently using. Or, donate to a thrift store so they can be brought back to life.
Small clothes
Clothes that are 2 sizes too small or more should be donated or thrown out. If you lose that weight you want, then reward yourself with new clothes.
Unreturned items
We all have those items that we meant to return but never got around to it. Don't just keep them around, donate! If they're in good shape, consider reselling them online!
Unneeded notebooks
Keep a few for future classes or note taking, but recycle any that are ratty, torn up, or ripped.
Pens and pencils
Choose your favorites and the ones that work best, and then get rid of the rest.
Little shampoo bottles
Keep a few of these for when you travel but don't overload on them. Five at the most should be plenty.
Unnecessary knick-knacks
If the trinket doesn't hold sentimental value or a reminder from some fun vacation, then it may be time to find it a new home. Excess knick-knacks get in the way and build up dust.
Unmatched cords
Don't hold onto those cords whose purpose you're not sure of. If its partner electronic is missing or gone, just chuck the cord.
Old art projects
Hold onto them long enough to show your kids that you're proud of them, and then get rid of them. If you really want, you can store them away, but you'll probably never pull them out again.
Old wedding favors
Keep the most sentimental and important ones and then throw the rest out. The deflated balloons from the reception are probably a safe bet to throw out.
Christmas cards (yours and others)
Keep the last two years, if that. There's really no need to keep Christmas cards after April, but it's your call.
Forgotten holiday décor
Do you have Christmas elves that you always forget to put out every year? Just donate them  and save yourself the hassle!
Old party supplies
If the party supplies come in any color or themes that remind you of the 70s or are too juvenile, use up all of the leftover plates and utensils at your next dinner. That way they aren't just sitting around collecting dust!
Image from here. 
Too unique holiday décor
If you have a platter or plate that you only use one day out of the whole year, consider donating it. No point in keeping something around if it goes unused for 364 days of the year.
Disliked cleaning supplies
If there's a cleaning chemical or a room deodorizing that you just don't like, consider giving it to a neighbor. That way it can be put to use!
Flowerpots
Either plant a flower in it or donate it.  Don't hold onto an unused flowerpot. If you'd rather not throw them away, use these tips to revamp your old flowerpots.
Old calendars
There's absolutely no need to keep old calendars. Once the year is over, throw it out and get a new one!
Disliked movies
Unfortunately, we sometimes buy movies that we end up not liking. Instead of just keeping it around your house, donate it or resell it online.
Multiple scissors
You really only need two pairs of scissors. All the others can be donated or given away.
Extra ear buds
I constantly find broken headphones everywhere in my house. Do a sound check and throw away any pair that aren't working like they should.
Unused hair accessories and supplies
If you don't use them, consider donating them to a local Women's Shelter.
Samples
We all love getting free samples. Either use them, donate them, or toss them out, though. Don't just let them sit around.
Old phone accessories
If you have any old phone covers, styluses, or screen protectors, consider reselling them online. Especially if you don't have the phone they go to anymore.
Ribbons and strings
Organize or throw away all the ribbons and string you have. Don't let them spread out all over the place.
Broken cups and kitchenware
If you have cups or mugs that leak, or bowls or plates with chips, don't try to salvage them. Donate them or repurpose these items. 
Tape measures
Keep one of them (maybe another in your car) and donate the rest. You don't need more than one tape measure in your home.
Expired Coupons
There's literally no reason to keep expired coupons around. Recycle them out or use them as kindling, but don't keep them.
Duplicate kitchen utensils
Maybe keep a few spatulas or whisks, but no need to have multiple cheese graters or pizza cutters. Donate them or give them away.
Broken furniture
If you have some broken furniture that you've been promising yourself for 3 months that you'll fix, it's probably not going to happen. See if you can donate to Goodwill or the Salvation Army.
Cookie cutters
If you have cookie cutters that you haven't used in a year, it may be time to part with them.
Rarely used cake pans
Bundt pans or cheese cake pans that you never use should just be donated.
Toiletries
Either use your toiletries or toss them. Don't keep them around unless they're backups for when you run out. If they're unopened, you could donate them to a local homeless shelter.
Old Candy
While we all love candy, if you don't remember buying it then it's probably a good idea to throw it out.
Image from Giant Bomb.
Used Chap Stick
Unless you know whom it belongs to, used Chap Stick is definitely something you should just throw out.
Unused candles
If the candle smells good or looks good then keep it. If it sits in a closet unused, find it a new home by repurposing the jar or donating it.
Excess Jars
Keep what you need for storage or canning and then get rid of the rest. They take up a lot of room so it'll help you declutter.
Expired sunscreen
Not only should you throw out expired sunscreen, you should also throw out sunscreen that you never use because it's too weak or doesn't work well.
Alarm clock
We have phones with alarm clocks now, so unless it's for your kids' rooms, donate it to a shelter or a charity.
Unloved dog toys
Even your dogs go through phases with their toys. If there's a dog toy that just isn't getting attention, donate it to an animal shelter.
Extra key chains
Keep the ones you use and give away the rest.
Unused Recipe Books
You know what you will and won't cook. So go through your recipe shelf and donate any books that you have yet to crack open.
Mystery Keys
First make sure that the key doesn't go to absolutely any doors or locks you have. If you haven't found it, then you're safe to destroy it.
Nametags
Don't keep nametags and lanyards from conference or other special events. You'll definitely get more in the future.
Carabiners
Maybe keep one or two around your house. If you're not a rock climber, then you won't be using carabiners very often, anyways.
Disliked lotions
Any lotions or creams that you don't like should go straight to the trash, or to the friend that recommended them!
Batteries
Batteries can lose their juice if they sit around for too long. If you have old batteries, then either test them or recycle right away.
Combination lock
If you aren't using it, then chuck it. Locks are cheap to replace, so it's not that big of a deal.
Paper weights
You can use anything as a paperweight, so no need to keep an object whose sole purpose is that.
Book marks
Don't let them sit and collect in a shelf or drawer. Just keep a few nice ones and repurpose the rest.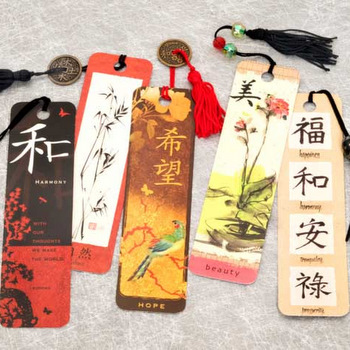 Completed coloring books
Its purpose is complete so let it be retired in the recycling.
Puzzles with missing pieces
There's no point in keeping a puzzle around if no one can ever complete it.
Old invitations
While it may be good to remember all the weddings, birthdays, and graduations you went to, you don't need to keep the invitations.
Dried out markers
Don't waste time trying to revive old dried out markers. Let them go and buy a new pack, if necessary.
Brochures
Keep the ones that you actually consider using and recycle the rest.
Disposable chopsticks
If you use chopsticks enough to keep disposable ones around then just buy a reusable set.
Old glasses
Donate your old glasses so those less fortunate can have a chance at better vision.
Unused sunglasses
Broken or unused sunglasses are useless so donate the good ones or throw them away.
Old flip-flops
Old worn out flip-flops literally serve no purpose. Put them in the garbage and move on!
Unused Posters
All those old movie posters can just go straight into the garbage if you or your kids aren't ever going to hang them up again.
Extra Decks of Cards
Keep a maximum of three decks of cards in your home. Any more than that is just taking up space.
Ugly and Useless magnets
If they're not being used and they're ugly then just throw them out. No need to let them sit around.
Phone Books
We have the Internet so phone books are obsolete now.
Broken Christmas Lights
If it doesn't work, then throw it out. This goes for inside and outside the house.
Unused Hats
Donate your unused hats to charity or just throw them away if they're ugly and ratty.
Broken Ornaments
If you have any Christmas ornaments that are broken or ugly and serve no sentimental purpose, just throw them away.
Bubble Wrap
No need to keep bubble wrap around. If you ever need it, just go and buy some.
Paper Plates
Paper goods are meant to be used, so don't hoard them. Thin your collection if necessary.
Loyalty cards
Either get the small ones that go on your key chain or, better yet, just use your phone number at the store to save space.
Excess Chip Clips
Keep as many chip clips around as you have bags of chips. This will help you minimize junk food in your house and maximize space.
Gift cards
Gift cards are meant to be spent. So go and use the gift card and then throw it away when you're done.
Business cards
Keep all your contact information for your favorite businesses online. No need to store business cards anymore.
Unused Vases
While it's great to have flowers around the home, empty dusty vases aren't as pretty. Keep as many as you actually use and then donate the rest.
Old textbooks
If you haven't cracked open that biology textbook from college in a few years, just donate it. There is a college student somewhere who will love you!
CDs
Unless you actually use the CDs, just download them onto your computer or other electronic device and get rid of the CD.
Boom box
You can, for sure, get a speaker system that is more space saving than an old boom box. Toss it and treat yourself to something new.
Old luggage
Luggage with missing wheels or broken zippers can be thrown right away. Don't hassle with that in the airport or on vacation; you don't need any more stress.
"Scrap Paper"
If you're going to have scrap paper, keep a minimal amount. Then, when you run out, begin to stock up again.
Forgotten Instruments
If you bought a marimba three years ago but haven't touched it in a year and a half, just donate it. Forgotten instruments only take up space and gather dust.
Instruction Manuals
Almost all instruction and user manuals are online now, so no need for paper ones anymore.
Calculators
Nearly all phones have calculators on them so only keep the calculator if it's for school or specific for work.
Mystery Remotes
If you have a remote but don't know what it goes to, you're probably safe to throw it away!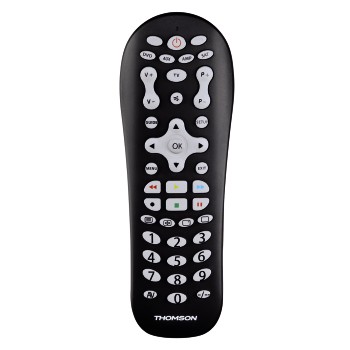 Sewing kits
You don't need drawers full of sewing kits, one kit will do. Get rid of the others.
Dry Erase Markers without board
No point in having the marker if there's nothing to write on.
Dry Erase Board without Markers
Either buy the markers or donate the board to your child's classroom.
Extra Pencil Sharpeners
You're only ever going to need one pencil sharpener at a time, so keep one and junk the rest.
Rusty Tools
Not only is it bad to work with rusty tools, it's also unnecessary. Toss any rusted tools and go buy yourself some new ones.
Unused Yard Supplies
Broken hoses, unused seeds, and any other yard supplies that have gone untouched for a while can just be thrown out.
Dried Up Glue
What's the point of having glue if it doesn't work?
Orphan earrings
If you can't find the other earring then, unfortunately, you might as well get rid of the orphan one, or wear mismatched earrings! Who knows, this may become quite the trend! To prevent any more missing earrings, use a storage tool such as this.
Dried Flowers
Only keep these if they serve some sentimental or romantic purpose. Other than that, once they go dry just throw them out.
Extra Photo Prints
Store the photos online and only keep one original in print. The other copies can be given to friends and family or just thrown away.
Children's Plates/Cups
If your kids have grown out of using these plates and cups then either donate them, or give them to friends and family with young kids.
Extra Office Supplies
Fifteen staplers may make you feel important, but fourteen of them are pointless. Do some clean up and donate any extra office supplies.
Used ink cartridges
Most stores now have ink cartridge recycle systems so you can get your ink at a lower price. If not, then just appropriate dispose of the old ink cartridges.
Outdated Computer Software
Old DVDs or CDs from Windows '95 are probably never going to need to be used.
Old Wallets/Purses
Don't store these in your home, no matter how much you liked them. Unused wallets and purses should go straight to thrift store.
Dull Pocket Knives
If you can't sharpen it or it's just too much of a hassle, consider reselling  the pocket knife  to a collector.
Scattered Spare Change
You can keep spare change, but don't have it all over the house. Gather up all the spare change and take it to the bank!
Unused Picture Frames
Use as many as you want, but any unused ones, especially ones that have gone unused for a long time, should be donated or thrown away.
Old Baby Gear
Cribs, strollers, or any other broken or outdated baby gear should be thrown away. If it's still relatively new then donate it or give it to a friend.
Unused Sports Equipment
If you or your family haven't touched the football pads or hockey sticks for a few years, you can probably donate them without much of a fuss.
Broken Clocks
Unless you want to fix it, just throw the broken clock away. New ones aren't that expensive and can give your home a more modern look.
Ugly or Dead Plants
Don't keep plants around the house if they don't brighten up your day or the house. Any old or dead plants can go straight to the garbage.
Empty Bottles
Don't keep soda bottles unless you plan on storing things in them. All the others can be immediately thrown out.
Partly Sentimental Stuff
If you're on the edge about keeping something that sort of has sentimental value, then donate it. If it was really important then you would know right away to keep it. Plus, you'll feel less guilty if it's going to a great home.
Outdated Electronics
A first generation iPod or Zune can probably be donated to a charity.
Excess Grocery Bags
Know your limits and keep the ones you think you'll need. Get rid of the rest and declutter your home!
Neglected Projects
If you started a project but haven't touched it in the last few months, then either finish it up today or throw it away.
Extra Buttons
Unless you actually sew, get rid of extra buttons, especially if they're ugly or you don't know what clothes they go to.
Dish Sponge
If you haven't replaced it in a while, now is a good time to throw out your dish sponge and get a new one.
Contact Lens Case
You can actually put some contact cases in the dishwasher and then reuse them. But if you can't do that with yours then you want to regularly replace them.
Expired canned Food
Canned food takes forever to go bad, so if yours is passed its expiration date, then you definitely want to throw it out!
Toothbrush
These should be replaced about every six months. But getting rid of your toothbrush now and starting fresh can never hurt!
Old Lightbulbs
Old lightbulbs are dangerous to keep around so dispose of them safely!
Dish Towels
If you've have dish towels since before you can remember then it's probably a good time to throw them out and get some new ones! Consider donating them to an animal shelter as well, there are so many ways old dish towels could be put to use!
Majority of Your Junk Drawer
Probably 90% of your junk drawer can be thrown out. There are some things to keep, but get rid of the rest! After that, organize what's left.
Old Pillows
Pillows should be replaced (or thoroughly washed) on a regular basis, especially if pets sleep in your bed.