Follow my blog with Bloglovin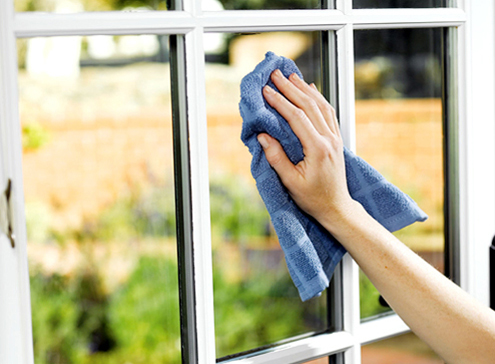 The first thing you'll want to do when you have time is to clean your windows. Spring time means more sun, so you'll want to make sure your windows are letting in as much sunlight as possible! Clean the inside and outside and, if possible, remove the window from its track so you can really clean it!
Before you vacuum, take a look at your fans. Chances are, they're probably covered in dust and dirt. Instead of spreading the dust all over the floor, use a pillowcase instead! Just slide the pillowcase onto the fan blade and pull back, keeping all the dust inside the pillowcase.