Follow my blog with Bloglovin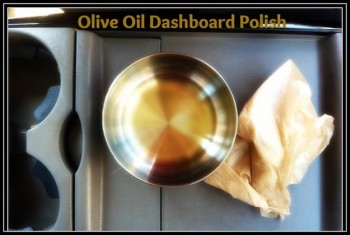 For those of you with leather in your car, instead of buying expensive leather cleaner, you could try using olive oil. Just dab a bit onto a rag and rub it on the leather. This should help keep it preserved and in good condition. Just remember,  a little goes a long way!
If you just took a long trip and the front of your car looks like something from an insect horror movie, then try this idea. Just take a dryer sheet (you might have to get it a bit wet) and rub it across the bug splats. It sounds crazy, but it actually works great at removing any stuck on bug guts!