Follow my blog with Bloglovin
You spend a lot of time in your car and it can get pretty dirty, especially if you commute to and from work. After working so hard to get you places you should pamper your car and make sure it's clean and shiny. Here are 20 car cleaning tricks that should help you make your car cleaner than ever.

Thrify Divas gave us some awesome tips on how to get that new car smell by ourselves without having to spend a ton of money at a car wash. They suggest starting from the top down so that everything only has to be wiped once, as well as using a carpet/uphostery cleaner to get those seats looking amazing.
Thrifty fun showed us how to use dryer sheets to remove bugs from the front of your car. It doesn't even have to be a nice new one! You can wet it, wring it out a little and use it as a wipe for your car.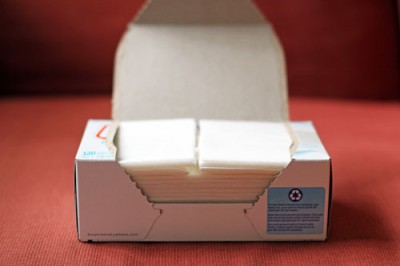 Goo Gone is my favorite thing ever. It works to remove gunk in pretty much any place you think it might and is especially good at removing the stickiness from an old dashboard. Follow the link for the full youtube tutorial. Get your Goo Gone.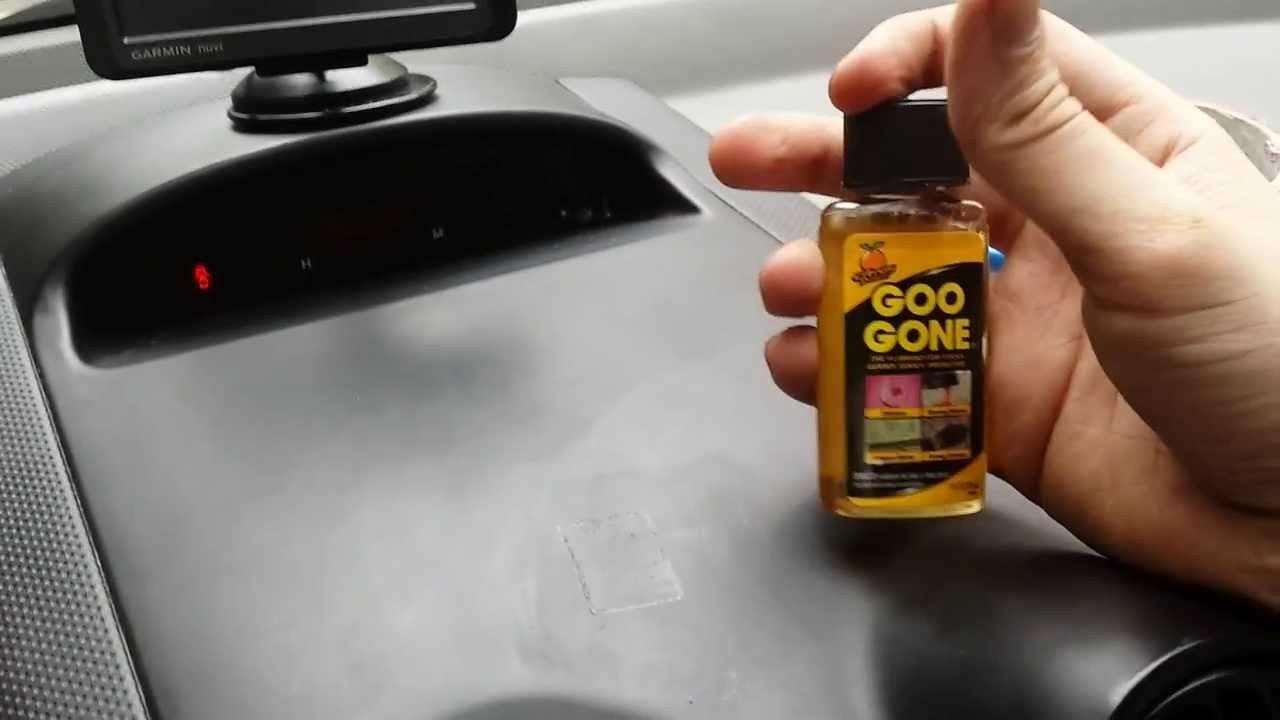 The Family Handyman told us that it will be much easier to clean as you go if you vacuum up the dust from the vents as you go. That way there's less dust on the floor for you to vacuum later!
Rubbing alcohol is a great way to get rid of those smeary windshield wipers. Just wipe them down and they'll be fixed instantly! 
A toothbrush is an amazing tool for getting in all the nooks and crannies of the car and will be incredibly helpful in cleaning small spaces.
Use a squeegee and spray bottle to get rid of animal hair that maybe is having a hard time coming out with the vacuum.
Throw your car mats in the washing machine to get them back to looking like new. You'll probably want to run it on a gentle cycle just to make sure the mats don't damage your washer, but they'll come out looking amazing! Thanks to All Things Thrifty for the idea!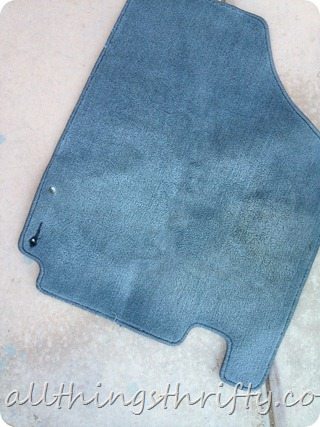 Use steel wool and glass cleaner to get your windshield super clean. Be careful with the steel wool, though. If used to abrasively it could cause further damage. Go to this youtube video  to see how it's done.
 Silicone cupcake liners fit perfectly in the bottom of your cupholders and are awesome for catching any crumbs or things that could potentially get stuck in there.Popsugar has some other awesome ideas on their site as well.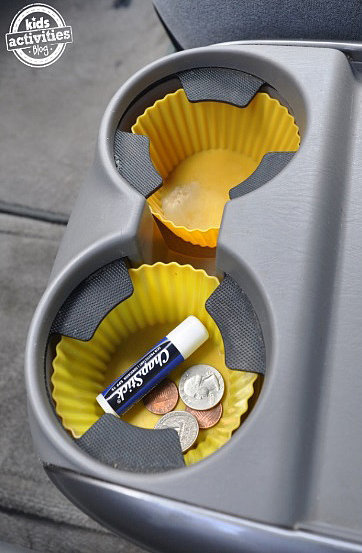 If you don't have an extra toothbrush lying around, just use a flat head screwdriver and a cloth for the details.
WD-40 can be used to take off bumper stickers! Just spray some over the bumper sticker and let it sit for a bit. You should be able to just pull the sticker off!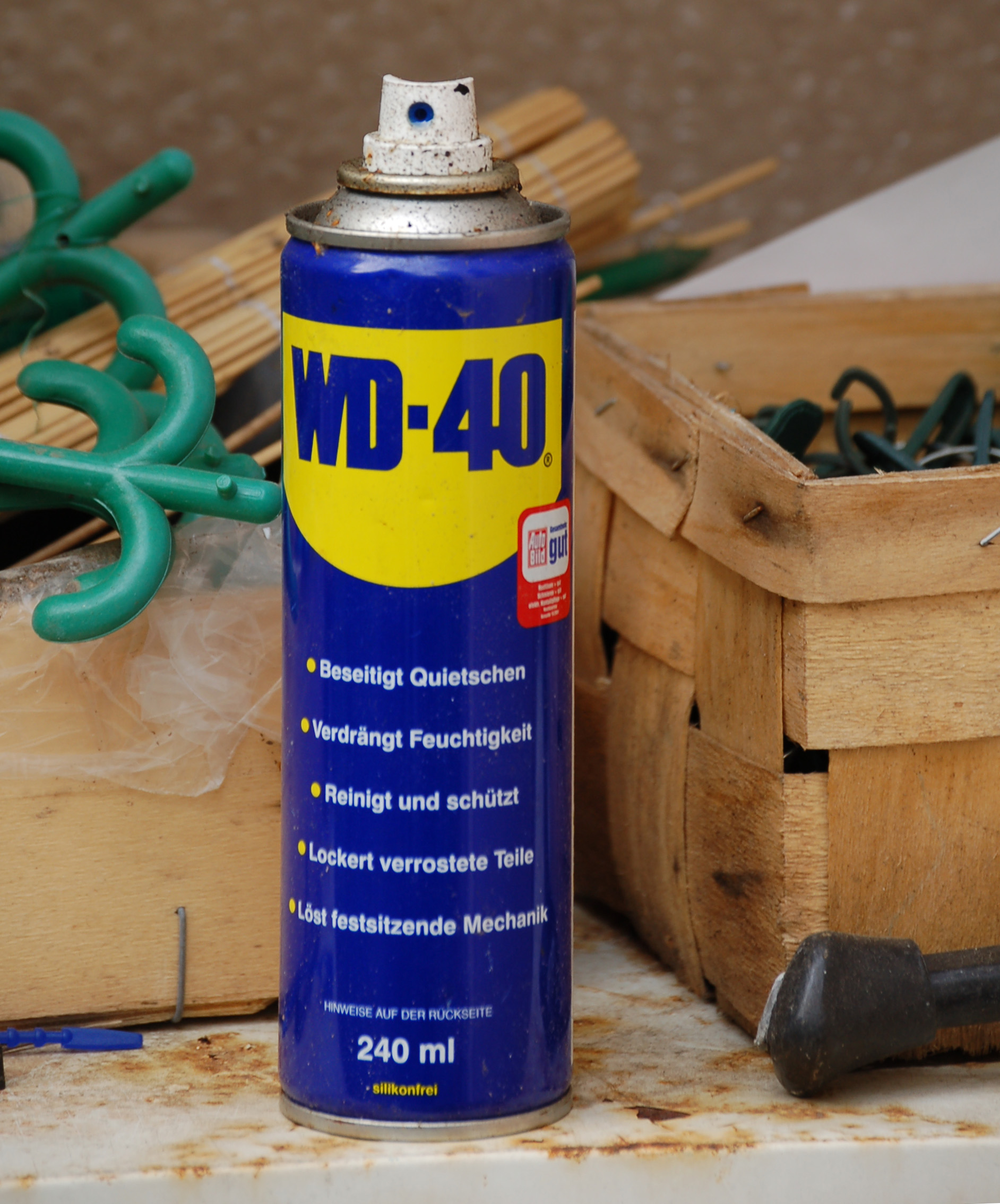 You can use a clay bar to remove built in stuff like they did at Family Handyman. Just rub and fold until the clay turns gray and your car will be much cleaner.
Foam brushes are super absorbent which makes them perfect for cleaning out the vents in your car. See how they did it at Fluster Buster, and get a set of handy foam brushes here.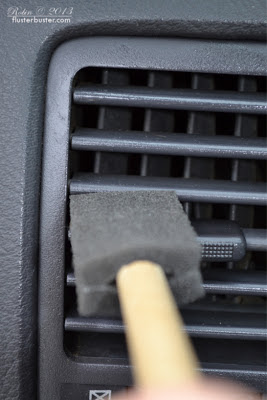 Toothpaste is the easiest way to increase visibility in your headlights. See the full tutorial on Instructables.
Use soda to clean corrosion from battery terminals. See the WikiHow on a couple of ways to get it done. Now you can jump start your car any time you need!
Wash hubcaps and floor mats in the dishwasher to get them looking amazing without a lot of hassle. See what else One Crazy House cleaned in her dishwasher on their site.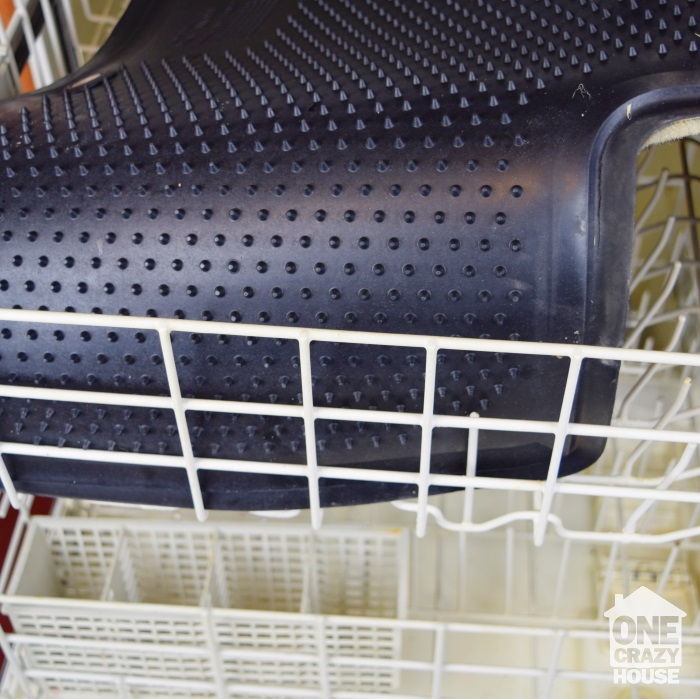 Compressed air can be used to clean vents as well. Just grab a can of air and blast all the particles out.
Use an old sock as a soft cloth for detailing like they did at Mossy Nissan. It's so much cheaper than buying a special cloth and it works just as well.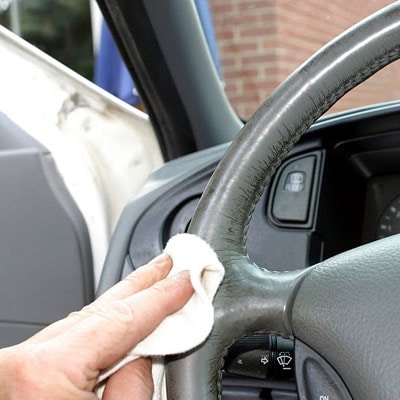 How to clean the car ceiling is always a question I've had and luckily WikiHow has the answer. All it involves is a microfiber cloth, and some upholstery cleaner. See their site for the full list of instructions.