Follow my blog with Bloglovin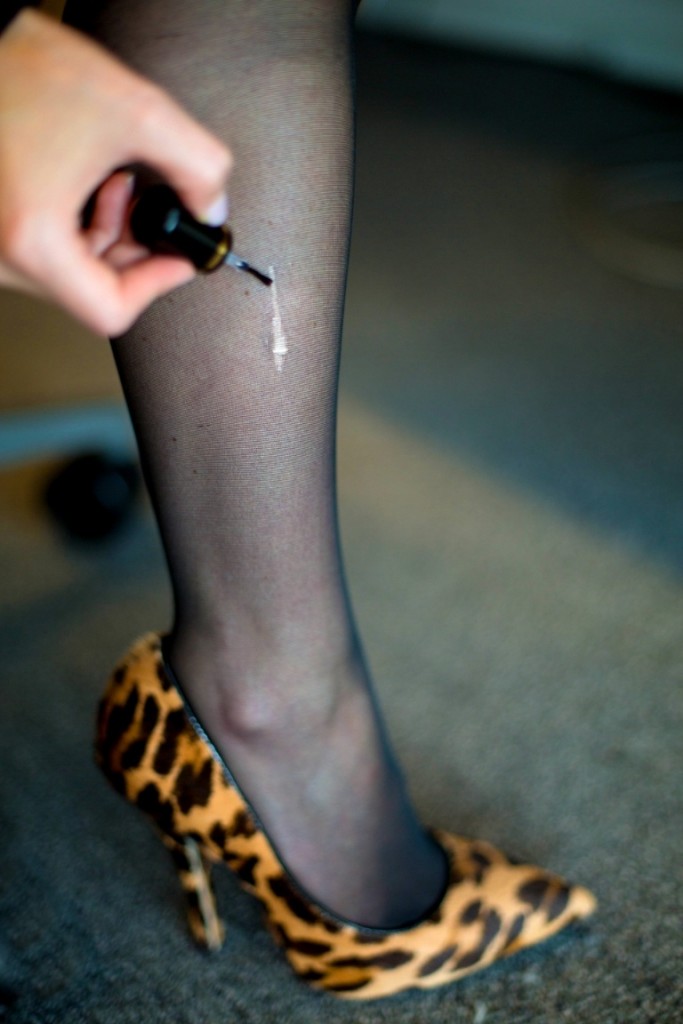 Fix a run in your nylon by putting some clear nail polish over it! You can also do this to secure buttons.
Brighten up tennis shoes by applying nail polish remover to them and washing them off!
Prevent sweaters from shredding by putting them in a bag in the freezer the night before you wear them.
You can also stick your jeans or shoes in a bag and then put them in the freezer to fight odor.
Try getting paint off your clothes by getting it wet with water and using a brush dipped in rubbing alcohol and then laundering like normal.