Follow my blog with Bloglovin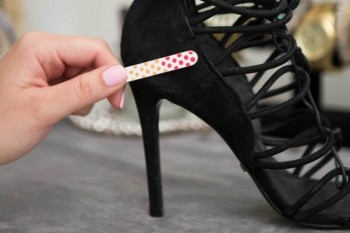 Remove scuffs from suede shoes by using a nail file! Easy and super quick!
Take old boots and repaint them to give your rain boots a brand new feel!
Deal with water stains on leather by dipping a toothbrush in vinegar and water and brushing them out!
Get rid of scuffs on your patent leather by dipping a cotton swab in petroleum jelly and rubbing them down!
Apply some moisturizer to your dull and scratched leather shoes to get them looking healthy and brand new again.