Follow my blog with Bloglovin

We'd all love to say that our master bedroom is the inviting oasis it was meant to be. But most of the time, it just doesn't happen. If you're anything like us, the room tends to become a catch-all for stuff you don't want in the main areas of the house — like the laundry that hasn't been put away yet. Happily, it doesn't have to be a major project to make your bedroom into a relaxing, airy retreat. Here are a few simple tips to get you going.
1. Freshen Linens
There's nothing like climbing into a bed with fresh sheets. Often, however, they feel stiff and not quite clean enough — even right out of the dryer. To help them come out soft, clean, and fresh-smelling, add  to your wash load. Also, be careful not to overload your machine. Linens will get cleaner if you run the cycle only half full (no problem if your washer can sense the size of the load and only use as much water as necessary).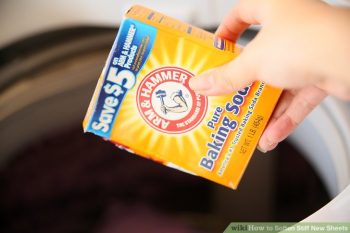 2. Give Comforters Fresh Air
While you're washing your sheets, give your comforter or duvet the same treatment. If they're not machine washable, freshen them up by hanging them outside in the sunshine and giving them a good shake. They'll feel cleaner without the dry-cleaning hassle.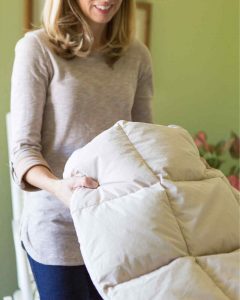 3. Show Your Closet Some Love
Just like any confined area, your closet can be home to stale, musty odors. To absorb them, place an open box of baking soda on a shelf, and replace it every 30 days. While you're at it, sprinkle a little in your sneakers.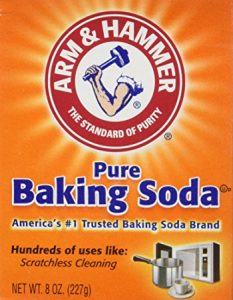 4. Sniff Out Musty Drawers
If you have seldom-used dresser drawers, they might begin to smell musty. Take everything out of the drawer and sprinkle baking soda inside, then let it sit overnight. The next day, vacuum up the powder and put your clothes away. You'll be surprised at what a difference it makes. After that, you may choose to use a sachet to keep things fresh. My grandma would put a bar of her favorite soap in a little fabric bag, and keep one in every drawer. Her whole bedroom smelled nice!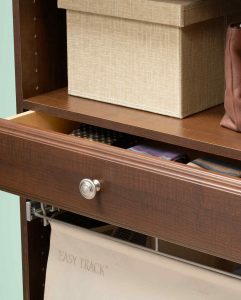 5. Dust the Ceiling Fan
If you've got a ceiling fan in the bedroom, it can really help with that airy feel — unless it's dusty. Here's an easy way to clean it without getting dust everywhere.